Achieving up to 7% extra fuel efficiency and as a result up to 7% lower CO2 emissions starts by having the right driveline for the job. The DAF CF offers a range of new power ratings of the multitorque PACCAR MX-11 and MX-13 engines. These power ratings result in even more torque at lower revs to allow down revving of the engine. Vehicles can now cruise with low engine revs at 900 rpm for highest efficiency, reliability, durability and extremely low noise levels. Additional torque is available in top gear for great driveability. For city distribution, the DAF CF can be fitted with the fuel-efficient PACCAR PX-7 engine.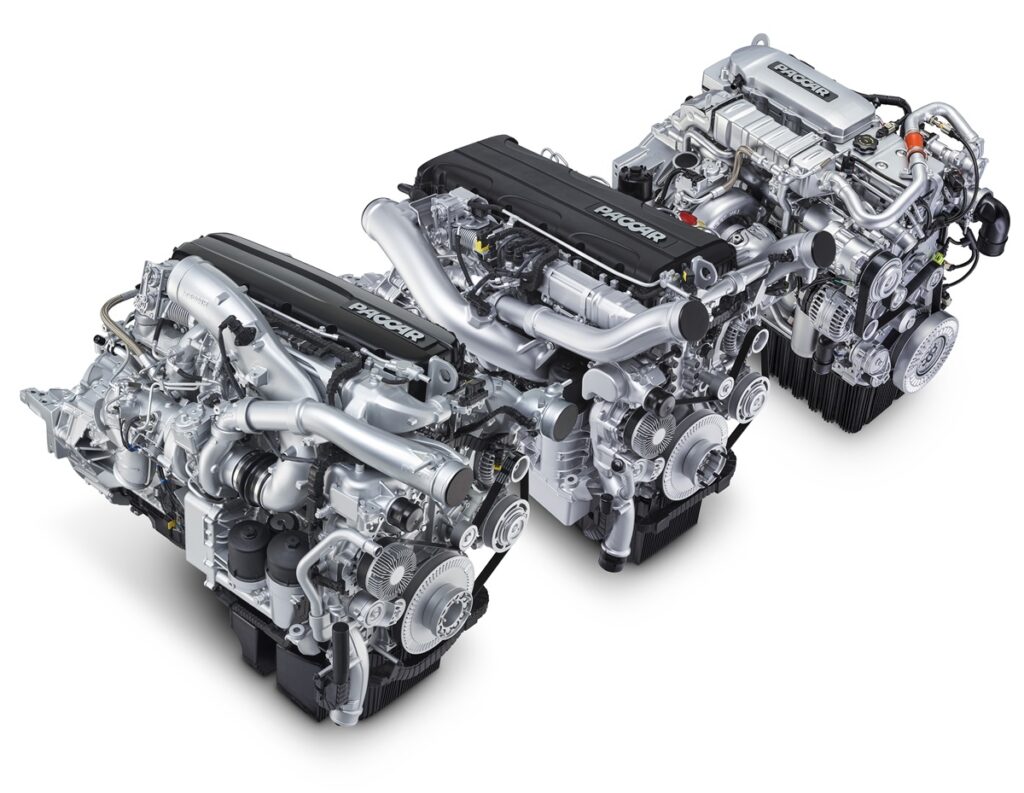 For industry-leading fuel economy and excellent performance, the state-of-the-art PACCAR MX-11 and MX-13 engines feature valuable innovations. These include new highly efficient combustion and air management systems. Smart oil, steering and water pumps deliver their output matched to the exact demand of the engine, in every situation. This adds to overall vehicle efficiency!
Dedicated for distribution
In addition to the renewed PACCAR MX-11 and MX-13 engines, the DAF CF is also available with 6.7 liter PX-7 engine. Thanks to its high torque at low revs it is the ultimate choice for lighter distribution applications within local, regional and national distribution.
Sustainable fuels that ensure a lower carbon footprint are becoming increasingly available. As a result, the PACCAR MX engines can be driven on GTL (5% CO2 saving), HVO (80% CO2 saving) and BTL (80% CO2 saving). These paraffinic diesels can be used for refuelling alongside ordinary diesels, retaining long service intervals of up to 200,000 kilometres.
We have extended engine service intervals up to 200,000 kilometres. Newly introduced technology, such as the new driveshaft mounted clutch control unit, keeps wear and tear to a minimum. This adds up to the lowest total cost of ownership.
New, high-efficiency rear-axles
As part of the all-new driveline, the CF features a new family of highly efficient rear axles with low-friction wheel ends. What's more, a range of faster ratios starting from 2.05:1 enable lower engine speeds for highest fuel efficiency.
High-performance gearboxes
As standard the DAF CF is equipped with an automated TraXon gearbox (12 and 16 speed), which is specially developed for operating at low engine speeds in all gears. Fast and smooth shifting supports highest efficiency and comfort and the transmission offers excellent manoeuvring characteristics at low speeds. In addition, the extended use of EcoRoll contributes to lowest fuel consumption. Among the unique characteristics of the TraXon gearbox are the dedicated software settings which are available for long haulage, liquid transport, EcoCombi and off road applications. Also for trucks which have to start and stop frequently during their daily operation – like garbage vehicles – dedicated transmission settings contribute to highest vehicle efficiency and driver comfort.
To boost fuel efficiency, reduce emissions and lower operating costs, the DAF CF includes an extended set of Eco Mode options. The Eco Performance Mode ensures an optimal balance between superb driveability and economy. When fuel efficiency is paramount, the Eco Fuel Mode is the best option, with gear shifting at lower revs.
The DAF CF in more detail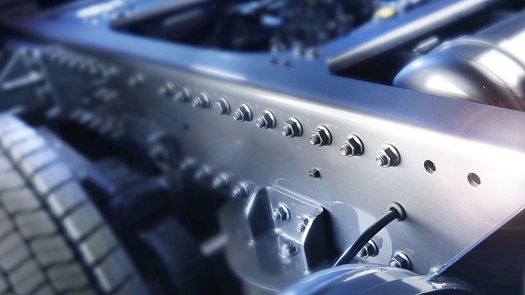 The perfect base to build on
The DAF CF offers unmatched flexibility when it comes to chassis configurations, whether it is equipped with a hooklift system, flatbed, box body or any other superstructure.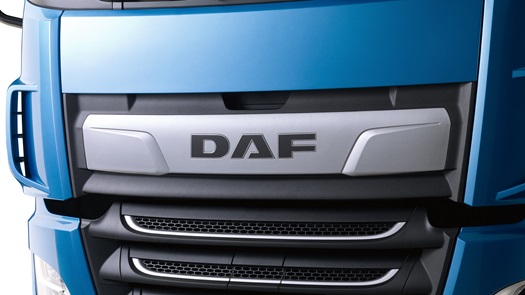 The DAF CF's exterior includes leading-edge design features that put in a class of its own when it comes to visual appeal.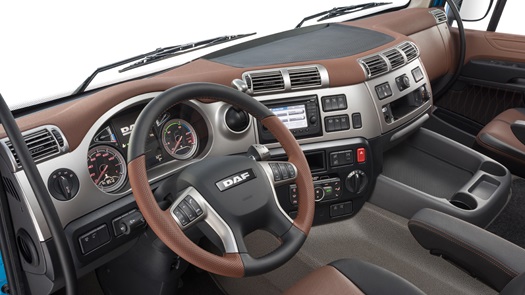 The benchmark for driver comfort
Because the DAF CF is the most versatile truck on the market, there are many options to customise the cab both to personal taste and transport needs.
Efficiency starts with the right choice of truck, tailored to your specific application. Configure your cab, colour, exterior, driveline, chassis and more with the 3D DAF Truck Configurator.