Market-leading fuel efficiency starts with the engine. The DAF XF is powered by multi-torque PACCAR MX-11 and MX-13 engines with new power ratings, including an extra powerful 390 kW/530 hp variant. Many innovations result in even more torque at lower rpm for highest fuel efficiency. Vehicles can now cruise at only 1,000 rpm, resulting in extremely low noise levels found in top class luxury cars. Additional torque is available in top gear for great driveability. The new MX engine brake delivers world-class braking power at lower revs.
For industry-leading fuel economy, fully variable oil, steering and coolant pumps, a new piston ring package, and a new piston skirt profile all contribute to additional friction reduction. What's more, we've added a new turbo charger and a new combustion system for maximum efficiency.
To boost fuel economy, reduce emissions and lower operating costs, the DAF XF includes an extended set of Eco Mode options. The Eco Performance Mode ensures an optimal balance between high driveability and best fuel efficiency. When fuel efficiency is leading, the Eco Fuel Mode is the best option, with gear shifting at lower revs for instance.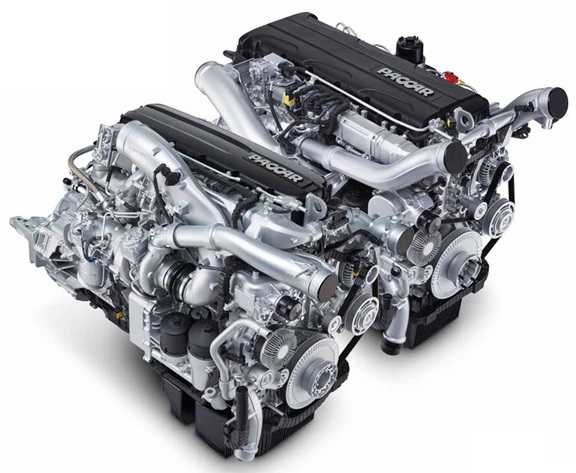 Repair and maintenance costs can be a huge drain on your bottom line. So we've introduced innovations to keep wear and tear to a minimum. For example, the clutch control is now situated in the clutch housing itself, protecting against damage from water and dirt. And the alternator is electronically controlled to improve battery charging. Together, these enhancements improve durability, reliability and ultimately your profitability.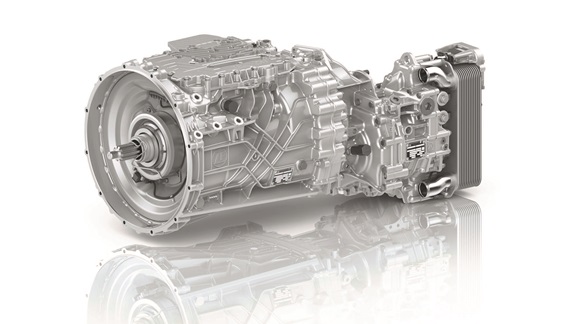 High-performance gearboxes
The DAF XF comes with the latest generation of TraXon automated gearboxes (12 and 16 speed). Less friction losses, even faster upshifts and the extended use of EcoRoll contribute to lowest fuel consumption, whereas driver comfort is enhanced thanks to its quiet and smooth operation and precise clutch actuation. The TraXon automated transmission also allows higher reductions in lowest gears through which even faster drive lines could be realized.
High-efficiency rear axles
In addition these new engines and gearboxes, we've introduced high-efficiency rear axles with low-friction wheel ends. What's more, a range of faster ratios starting from 2.05 enable lower engine rpm's for highest fuel efficiency. To reduce friction losses, we've introduced grinded differential gear sets and added new bearings and seals in the rear axle along with low-level, low-friction rear axle oil.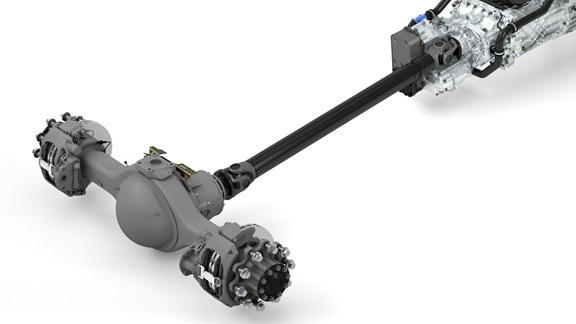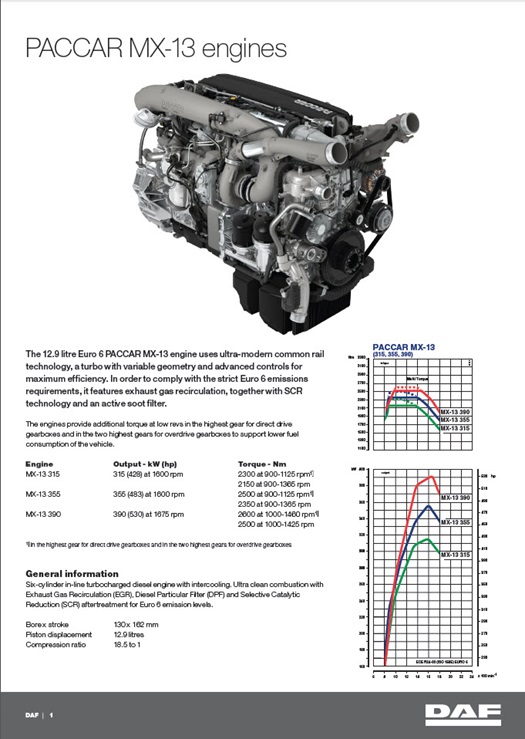 Technical information sheet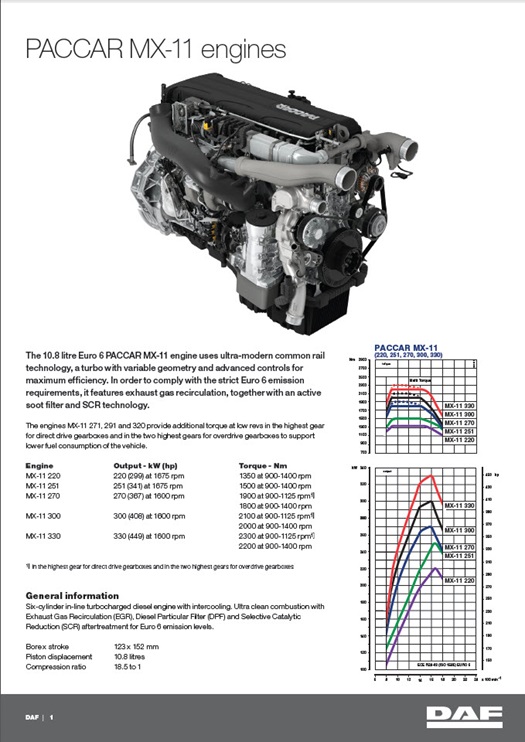 Technical information sheet
The DAF XF in more detail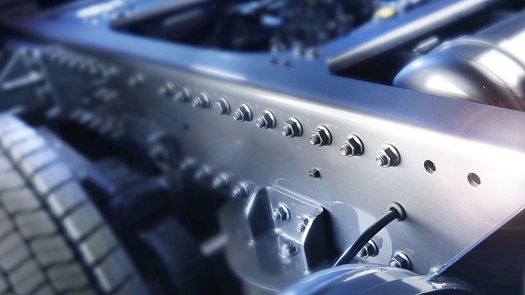 The ideal base for any superstructure
Pure excellence is carried through in the well throughout chassis.  Manufactured from high-quality steel, it's strong, stable and light.  What's more, it has space-saving features that will delight boby builders.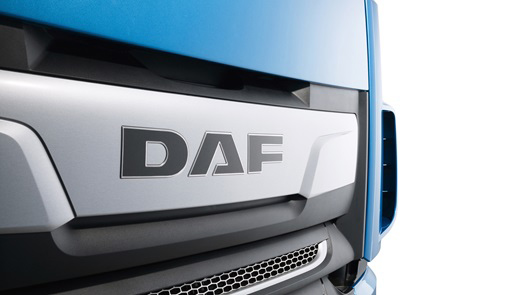 The design features ensure the DAF XF is the most eye-catching truck on the road. They also contribute to excellent aerodynamics to enhance your transport efficiency.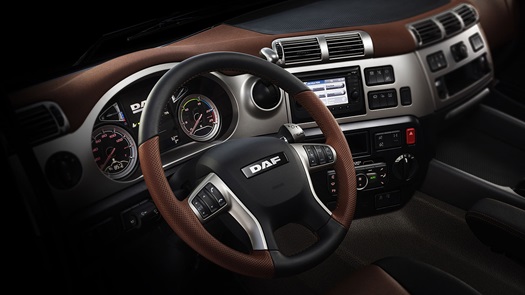 The DAF XF builds on the excellent standards of driver comfort for which DAF's top-of-the-range truck is renowned worldwide.
Efficiency starts with the right choice of truck, tailored to your specific application. Configure your cab, colour, exterior, driveline, chassis and more with the 3D DAF Truck Configurator.