Charging stations for all electric vehicles
PACCAR Parts is introducing electric vehicle charging stations to support the global launch of electric vehicles. These chargers are designed to work flawlessly with DAF electric trucks under all conditions, and also charge other electric commercial vehicles.
EV charging solutions that meet your transport needs
The best match with your DAF LF/CF Electric both now and in the future
CCS2 EU connector: also suitable for other electric commercial vehicles
Complete care: 2 year full service
CE certified to the highest safety standards
Wireless updates and upgrades to software
Designed for convenient quick charging of all electric vehicles, the 120 kW and 180 kW chargers are for fleets operating on multiple routes or even multiple shifts. The 180 kW unit has enough power to charge most trucks in less than four hours.
From 120 kW upwards, most chargers are able to charge up to multiple vehicles in parallel. For EV fleet operators, the 350 kW charger is an ultra-fast power cabinet that can charge one vehicle at full rated power or share power between two vehicles simultaneously. The 180kW charger can even split the power over three dispensers.
The complete range of electric vehicle charging stations is backed by a two-year warranty. Most chargers include RFID or PIN authentication. And all have a cellular connection with a two-year cellular service plan. Two year full service is included with all the chargers except the 22 kW wall mounted solution.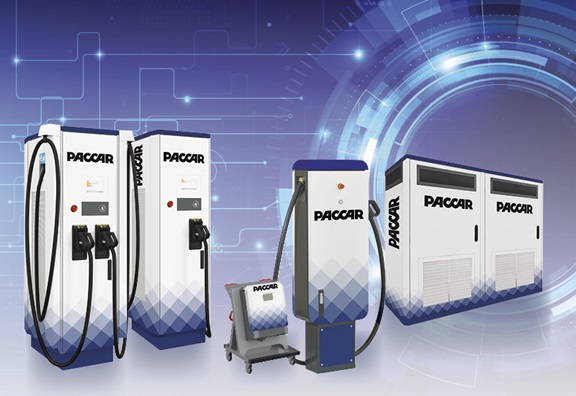 Customers can purchase the chargers from DAF dealers and TRP store locations worldwide, choosing from multiple DC fast chargers rated up to 1000 V DC. PACCAR Parts offers a tailored approach to charging solutions that include best-fit options with charging levels from 20 kW up to 360 kW charging power. Mobile chargers are available to provide maximum flexibility.The 50 kW model supports the daily operations of an individual truck in medium and heavy-duty fleets.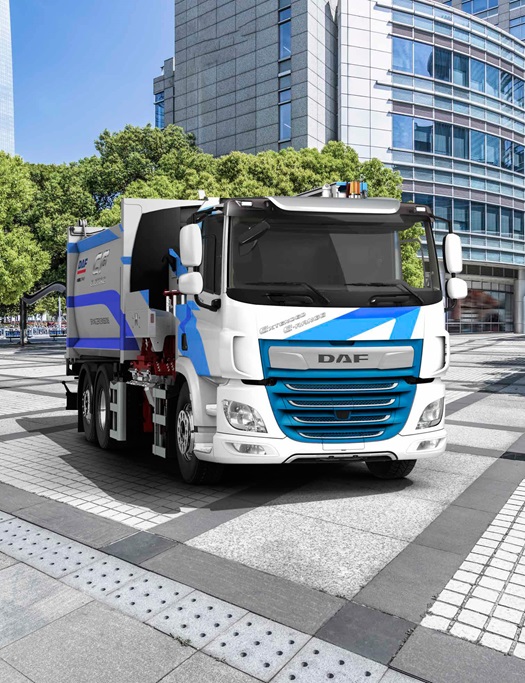 The CF Electric is the ideal solution for round-the-clock deliveries to city supermarkets, refuse collection in residential areas or a shuttle service between two production facilities.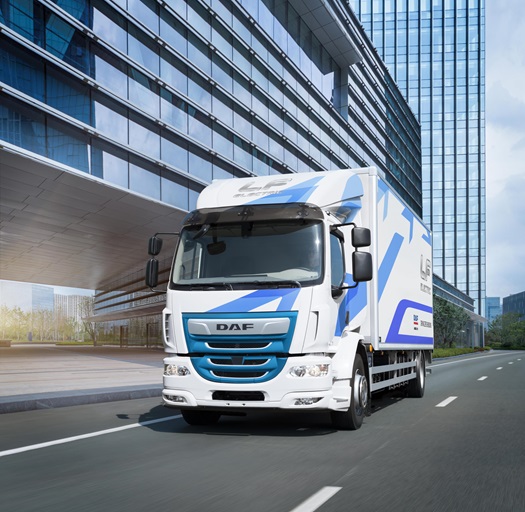 The LF Electric is ideal for multi-drop and local distribution within urban centres and surrounding areas.