New Generation
DAF XB Electric
The ideal zero-emission city distribution truck
Perfectly suited for sustainable inner-city and regional distribution
DAF expands its 'zero emission' product offering with the new DAF XB Electric. Turning to XB Electric is the right choice to further limit carbon emissions. The DAF XB Electric encompasses the best in class driver comfort, drivability, efficiency and safety features as the XB diesel version.  The new DAF XB Electric is perfectly suited for sustainable inner-city and regional distribution. Next to 16 and 19 tonnes versions, a 12 tonnes version with 17.5" wheels and only one entry step is available. Wheelbases start from 4.2 meters.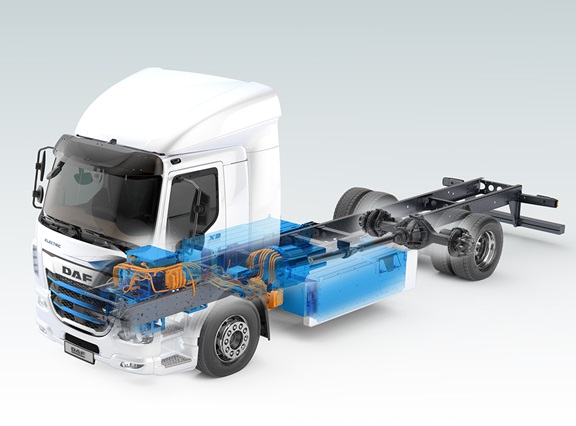 Ranges up to 350 kilometres
The e-motor of the XB Electric provides 120 or 190 kW of nominal power depending of the specification and a nominal torque of 950 and 1.850 Nm respectively (2.600 and 3.500 Nm peak). For the lowest possible environmental impact and highest durability, DAF applies a cobalt and magnesium-free, lithium iron phosphate (LFP – Lithium Ferro Phosphate) high energy battery packs with a gross energy content of 141 up to 282 kWh. These allow XB Electric ranges of up to 350 ultra-quiet and 'zero emission' kilometres; more than enough for the needs of urban distribution transport operators.
Fast and slow charging
A special feature of the new DAF XB Electric is the 'Combined Charging System'. This allows the truck to be charged through the regular electricity network and is ideal when the truck returns to the home base at the end of the day. Rapid charging the batteries (650V DC, 150 kW) from 20% to 80% will only take 40 to 70 minutes, depending on the specification.
We'll help you kick-start your all-electric future
DAF can guide you through the transition to zero-emission transport. We can recommend and deliver the optimum truck configuration and charging strategy for your business. Plus, our extensive dealer network offers the facilities, expert advice and a dedicated driver training programme, ensuring you gain the maximum potential from your electric operation.
Experience the New Generation DAF XB, take a virtual test drive and discover many more activities in the DAF Virtual Experience!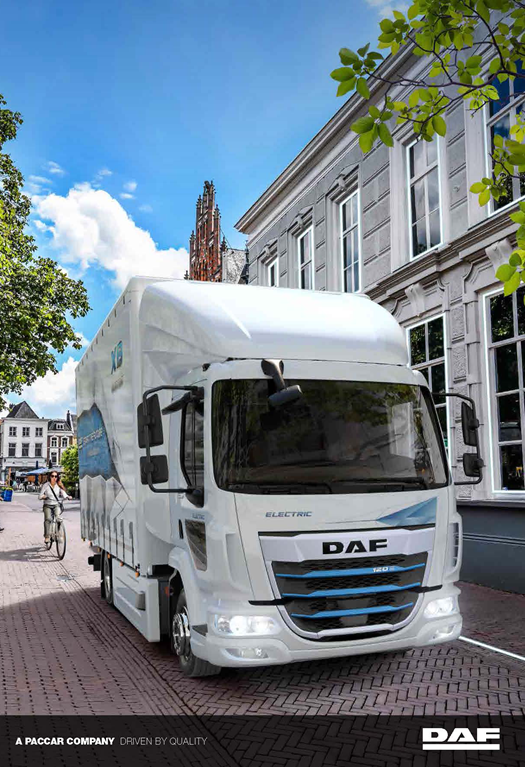 Brochure
New Generation DAF XB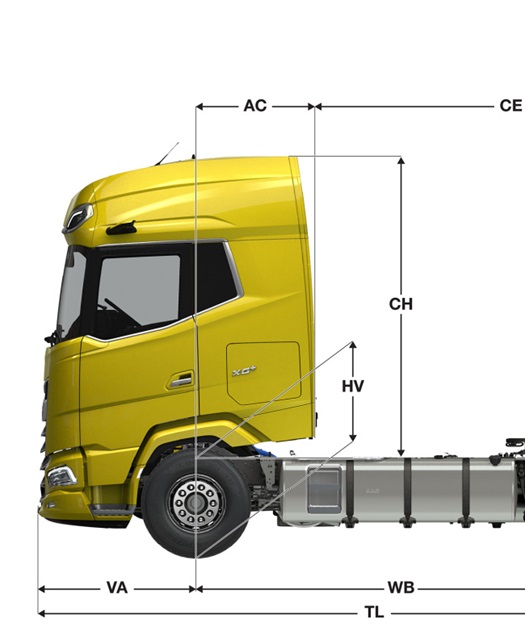 Αναλυτικά τεχνικά χαρακτηριστικά για τη νέα γενιά DAF.
DAF is on hand to help you select the right charging systems for your batteries. We work in close collaboration with leading suppliers and there's a wide choice of charging stations and capacities. We also develop customised training to help your drivers get the most out of your electric truck. This is just another example of how DAF does more than simply supply the best trucks.
Latest battery technology
You don't see it. Nevertheless, DAF Electric vehicles are equipped with one of the biggest innovations in the electric truck technology in recent years: the LFP battery. LFP stands for Lithium, Ferro (iron) and Phosphate, referring to the three main components of this power source.

DAF Trucks is the first major OEM to use this type of power unit in its trucks, after lengthy tests and extensive research, of course. LFP batteries have three enormous advantages over the existing cobalt and magnesium containing batteries: they are completely 'Cobalt Free', 'Cell to Pack' and extremely safe.
Cobalt is frequently considered an essential raw material for batteries. However, not only is the stock of cobalt finite, its mining industry is not regarded as sustainable. A good reason for DAF to look for an alternative that eliminates both disadvantages. And the LFP meets that requirement, making the DAF Electric vehicles even more green trucks.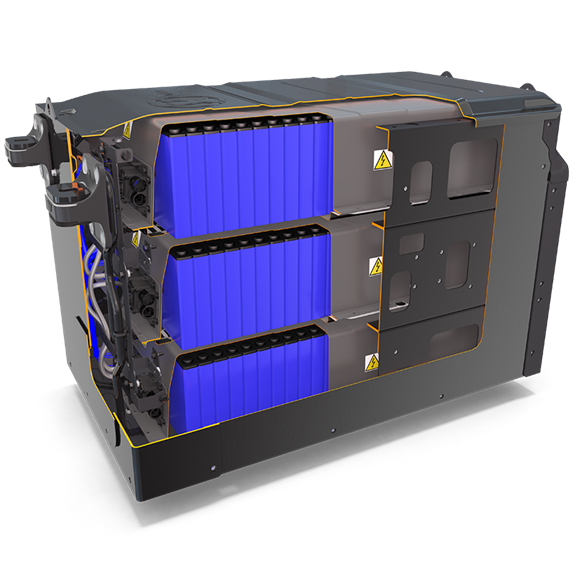 Cell to Pack
Furthermore, the battery is 'Cell to Pack'. This means that individual battery cells can be stacked and that no intermediate buffering modules are required. This increases the energy density per liter enormously.
Highest safety
A final important advantage over other regular battery chemistries is the thermal and chemical stability of a LFP power source. The lithium, iron and phosphate composition not only improves battery resistance for overheating, it also eliminates the so-called thermal runaway – a chain reaction within a battery pack. As a result, by mounting LFP batteries the possibility of a spontaneous ignition is reduced to zero, further enhancing the DAF Electric safety standards.
There is more to achieving zero-emission transport than purchasing an electric truck. To achieve a successful zero-emission transport solution, DAF has developed advanced route-analysis and simulation tools. Experienced DAF sales consultants use these tools to map a zero-emission transport task based on various DAF E-truck configurations and charging equipment specifications. They explore alternative technical solutions, provide clear insight into the implications of these solutions, and determine the optimal solution for a zero-emission transport assignment. Throughout all these steps we closely collaborate with our customers.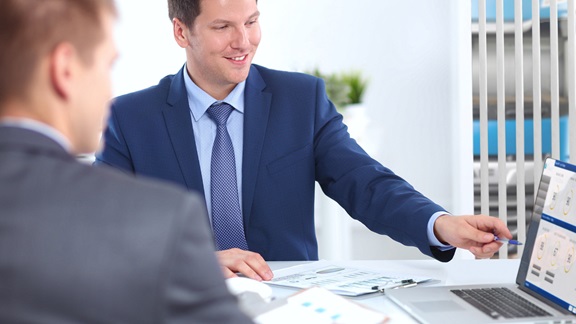 Electric truck service
An electric truck requires different servicing than traditional trucks. The DAF dealer has the most up-to-date knowledge along with specialists who are fully trained and certified to keep your trucks on the road.
Powerful diesel performance
Next to the innovative, fully battery electric powertrain, the new DAF XB is available with PACCAR PX-5 and PACCAR PX-7 diesel engines. These engines are ready for the application of HVO reducing CO2 emissions with up to 90% ('well-to-wheel').