The ideal truck for light, urban distribution
The advantages of the LF 7.5t City
Intensive city distribution with a lot of stop-start traffic creates specific demands for operators and their trucks. That is why DAF has developed the LF City. With a new, efficient and responsive 3.8 litre PACCAR PX-4 engine optimised for urban operation, combined with the unsurpassed manoeuvrability and low kerb weight that makes the DAF LF unique in its class. The capabilities of a truck with the agility of a van.   
Thanks to a maximum wheel deflection angle of 53°, the LF has the smallest turning circle in its class. Needless to say that this is achieved with effortless steering. Next to that, the LF provides a perfect trade-off between compact cab dimensions and inner cab spaciousness.
The electric and electronical system can easily be connected with that of the superstructure to ensure proper operation of the vehicle applications with user friendly messages on the DAF instrument panel.
Thanks to the lowest chassis weight in its class, and nine different wheelbases of up to 5.00 metres to choose from, an impressive maximum load capacity is realised. This ensures a flexible base for any application.
The LF can be specified with several safety features like Adaptive Cruise Control including Forward Collision Warning and Advanced Electronic Braking System, a kerb view window and a reverse warning system which ensure safe manoeuvring through urban environments. An air bag and a fire extinguisher are also available, increasing safety in emergencies.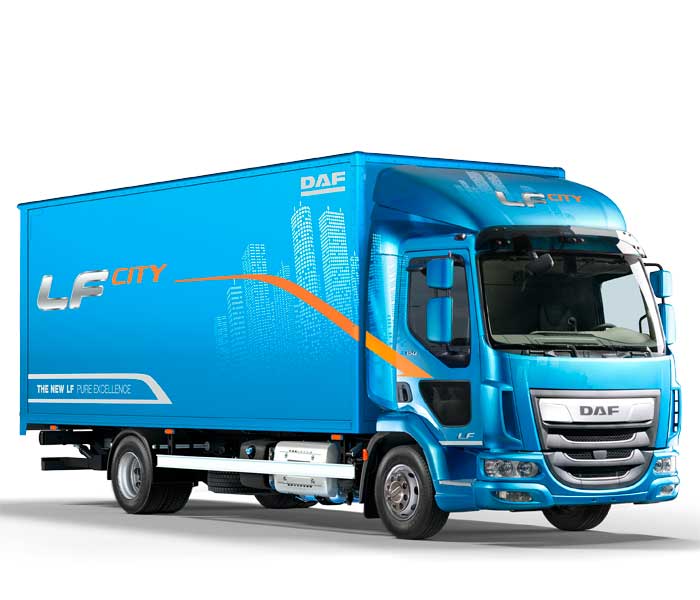 Optimal engine displacement
One of the major innovations introduced into the DAF LF is the 3.8-litre PACCAR PX-4 engine which is available for the 7.5-tonne version of the DAF LF. DAF is introducing this engine specifically for its LF City for light, urban distribution applications, for which an engine with a displacement of just under 4.0 litres is optimal.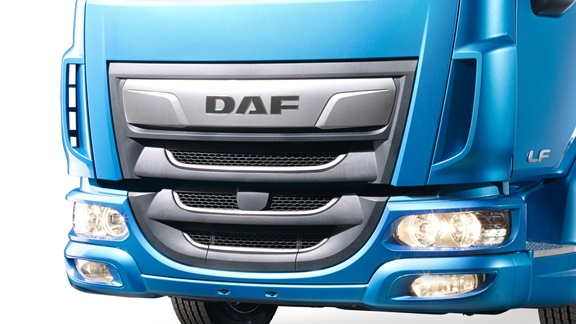 Attractively designed front panel with large radiator grille, centrally positioned DAF logo and plenty of space for your advertising. The modern, spacious interior, with a dashboard designed around the driver. The controls are within reach and logically grouped by function. They focus on practicality and provide an ideal work space.
Large mirrors and windows provide excellent visibility and the optional kerb view window in the passenger door adds to safety by making it easier for the driver to see cyclists and pedestrians alongside the cab.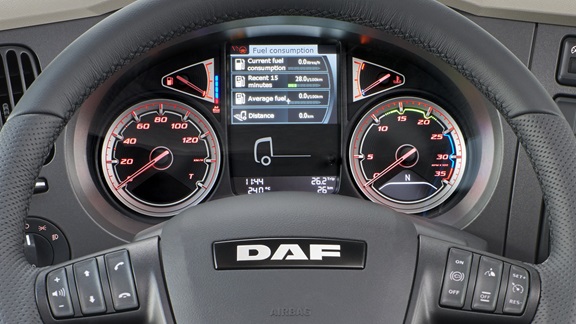 The central display provides information in the driver card default language and includes DAF Driver Performance Assistant to guide the driver into the most economic driving style.
The low cab floor together with convenient steps, doors that open wide (90°) and corner deflectors to ensure clean door handles, allow easy access to the vehicle.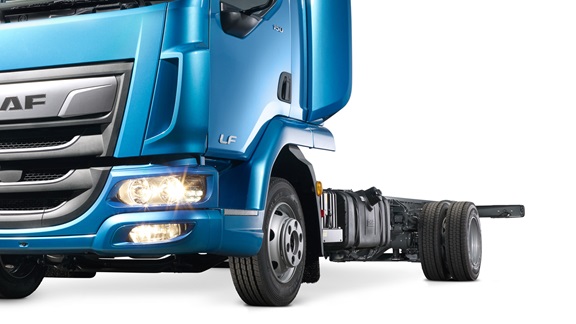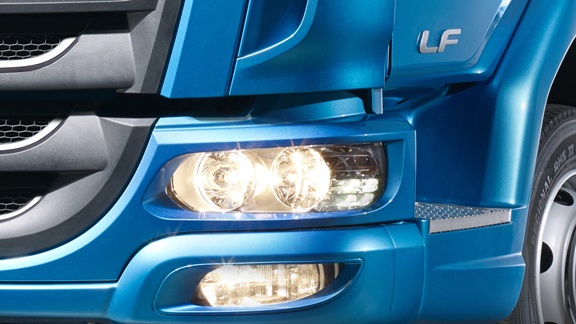 Lexan headlamps and optional LED rear lights, fully-galvanised steel bumpers and non-slip aluminium steps, illuminated when the door is open, reduce the likelihood of accidents and increase safety.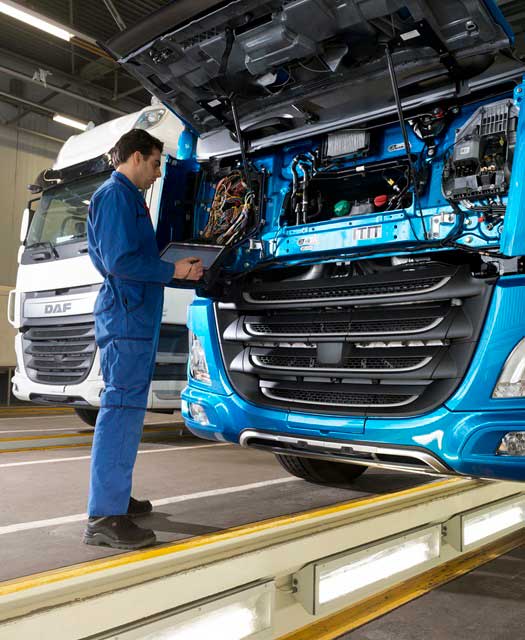 The DAF LF City comes optional with the DAF MultiSupport repair and maintenance service which gives you maximum assurance at a fixed price per kilometre.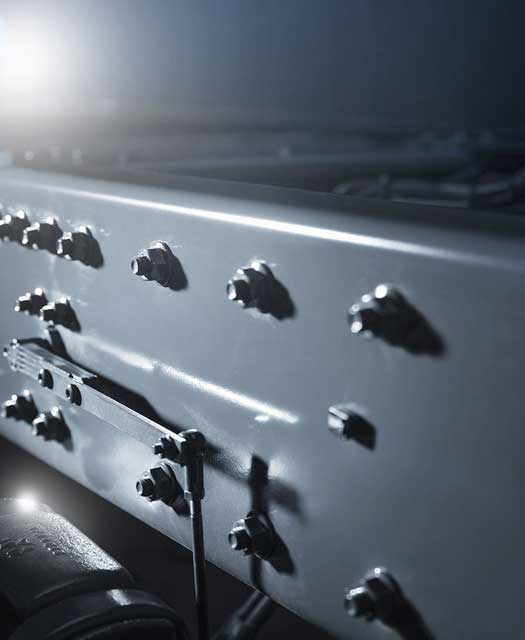 The completely flat chassis in an ideal basis for the body builder to work on. Body Attachment Modules are ex-factory available for easy attachment of bodywork or equipment
Efficiency starts with the right choice of truck, tailored to your specific application. Configure your cab, colour, exterior, driveline, chassis and more with the 3D DAF Truck Configurator.