REVOIL chooses DAF, with the basic criteria of reliability and maximum fuel efficiency. DAF CF has several features that ensure high levels of safety that contribute to fuel economy and driving comfort. DAF CF, the most versatile truck on the market, was delivered with complete success.
REVOIL was founded in 1982 with the main activity of trading in petroleum products. The starting point of this activity was the liquid fuel storage facilities in the island of Chios. 1995 is a milestone year for the course and development of the Company, a year in which the Company is acquired by the current shareholders. With the acquisition of the Company in May 1995, the new shareholders set as their main goals the strengthening of the Company in the petroleum products trading sector through the development of a network of service stations, the increase of the market share, the expansion and modernization of storage and distribution facilities in Chios island, the reorganization and modernization of all administrative services, as well as the improvement of the financial figures of the Company.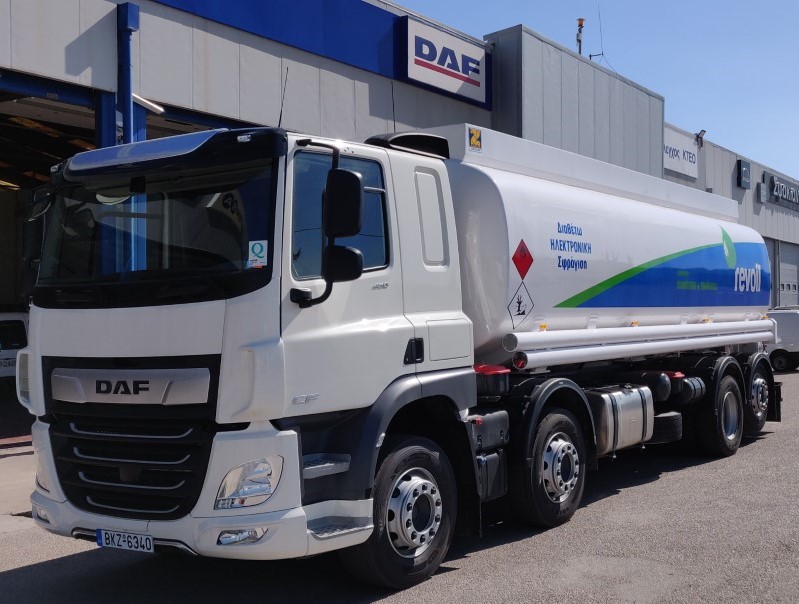 The policy of attracting new service stations in the highly competitive oil trading sector, proved to be particularly effective and the Company from May 1995 until today has developed a wide network of more than 500 service stations.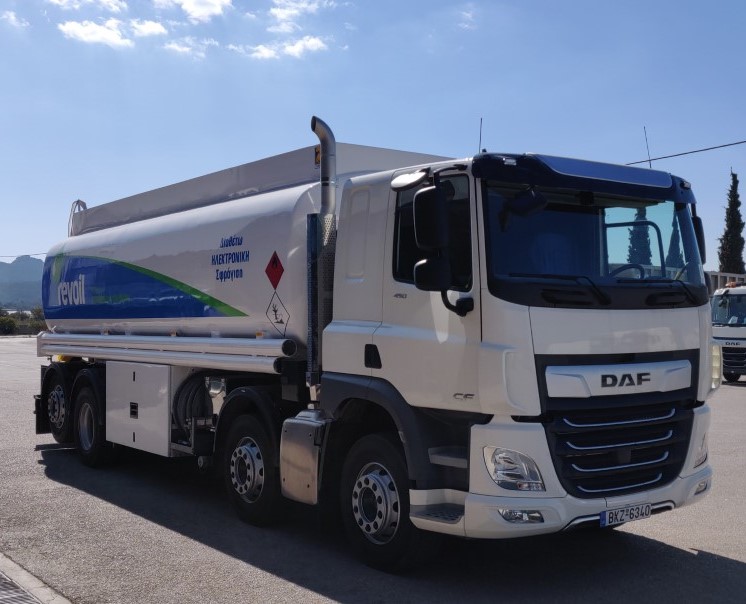 DAF CF is distinguished for top reliability, durability, fuel economy, efficiency as well as unparalleled driver comfort, features that led REVOIL to choose DAF.