When children's dreams come true
The reputation of the DAF LF combined with its payload, unparalleled maneuverability, durability, driving comfort and friendliness triggered the interest of JoyMachine. The order of the DAF LF was delivered and received the best impressions.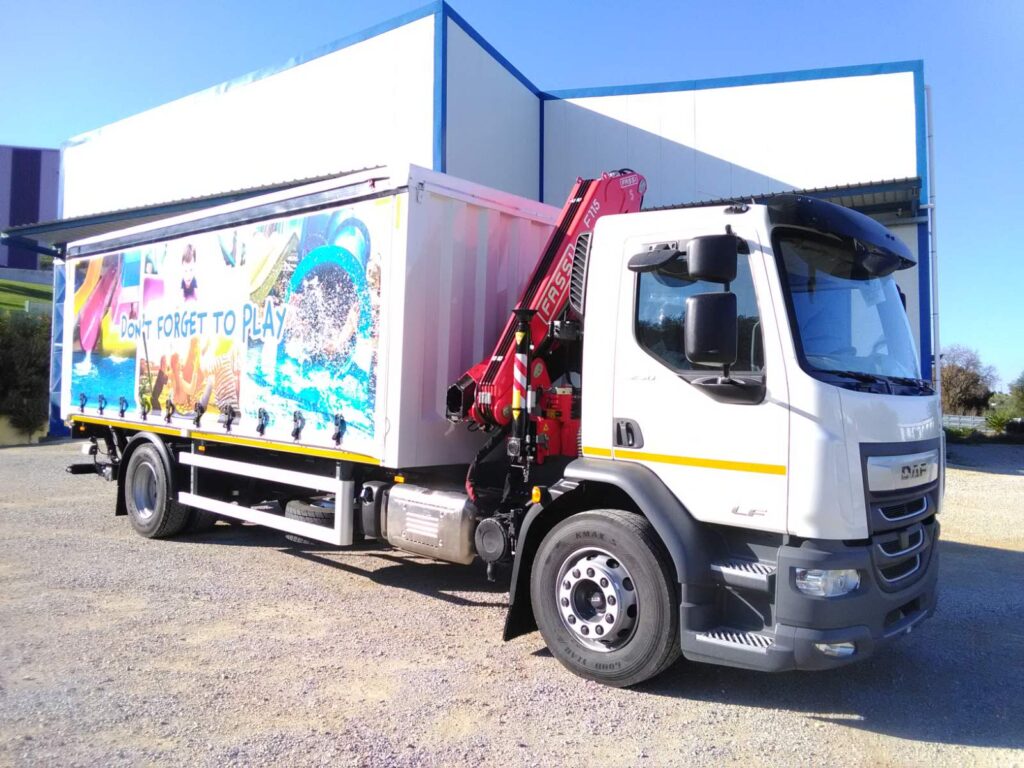 Joymachine is one of the largest companies in Greece that specializes in creating multifaceted spaces. Designs and creates impressive indoor and outdoor spaces for play and sports that gain a place in the hearts of young and old people. They treat every project, small or large, home or professional with the same enthusiasm since their goal is ergonomic design and excellent quality.
Its state-of-the-art equipment, which is constantly enriched, in combination with the observance of European Safety Standards, guarantees a perfect result.
The DAF LF in turn also contributes to making children's dreams come true.