Efficiency right from the start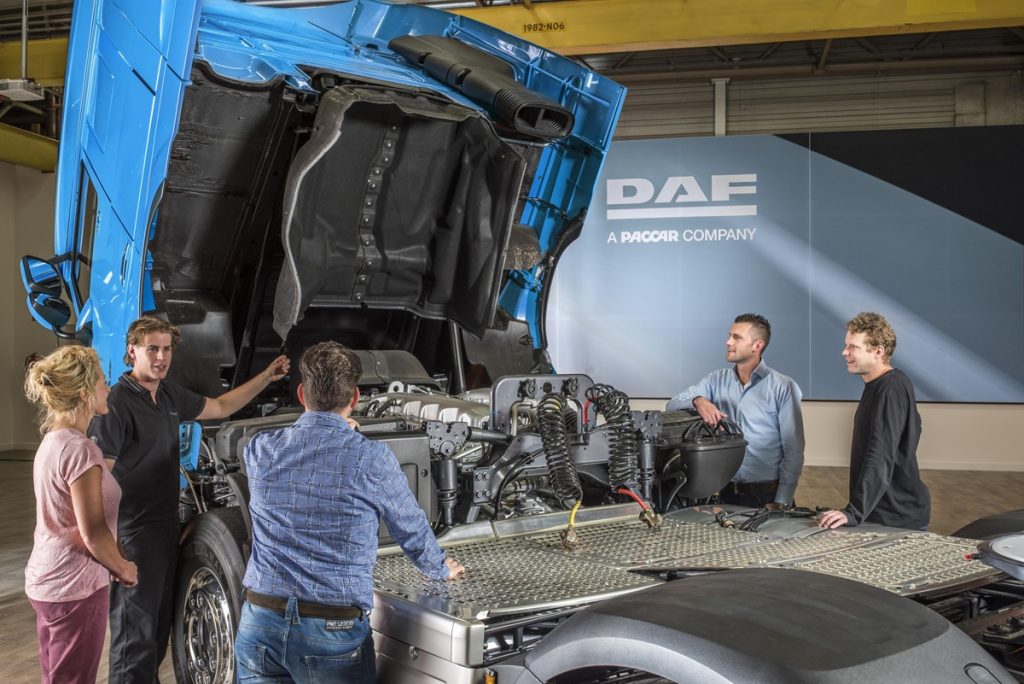 DAF truck features many systems and technologies to ensure highest safety, comfort and efficiency. 
DAF Vehicle Hand-over trainings ensure that your driver makes optimum use of all these features from the moment he starts his first trip.
When a new vehicle is delivered, the DAF dealer takes time to optimally instruct the driver on the many vehicle functions. By familiarizing him with this new DAF, a driver immediately learns how to generate maximum efficiency from this truck, which results in even lower operating costs and a further reduced impact on the environment.
DAF Vehicle Hand-over training includes amongst others information on:
Vehicle Hand-over Procedure and Checklist
Vehicle Warranty, Vehicle Maintenance
Vehicle related documents
Daily checks
Driving related systems
Seat, steering and mirror adjustments
Digital information panel
Fuel-efficient driving style and factors that affect fuel economy
Effective use of the exhaust brake and MX Engine Brake
AS Tronic functionalities

The DAF EcoDrive+ training supports the driver in handling the truck in the most efficient way and pays a lot of attention to the benefits of the latest on-board technologies.
The objective of the DAF Driver Academy is clear: supporting you in achieving maximum fuel efficiency thanks to a driver who's aware of the importance of economic driving.