DAF's Dynamic Presence at the Transport Show 2023
DAF will make a strong presence at the 4th International Commercial Vehicle Transport Show, by presenting three new models from the award-winning New Generation DAF truck range.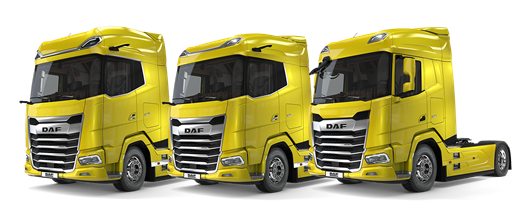 ERGOTRAK, member of the Sfakianakis Group and DAF are participating in the Transport Show, September 22 – 24, 2023, which will take place at MEC Penias, 301 Athens-Lauriou Avenue. The awarded New Generation DAF trucks will be presented in a 250m2 exhibition space.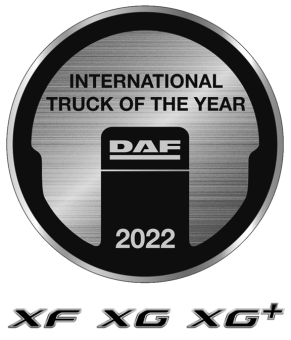 Top performance, safety and driver comfort are combined in the game-changing New Generation DAFs, which is why they won the "International Truck of the Year 2022" award, the ultimate recognition award in the truck industry.
The public will have the opportunity to see up close and discover the New Generation DAFs, namely: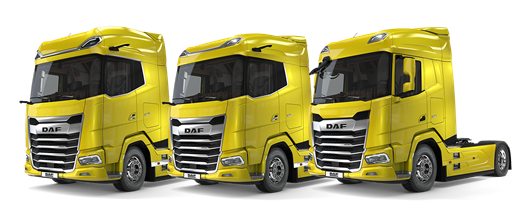 DAF FT XF 530 | tractor
Excellent fuel efficiency and superior safety levels are combined with a unique level of driving comfort, signaling a new era in the transport industry.  
DAF FT XG+ 530 | tractor
The New Generation DAF XF clearly sets new standards in long-distance and international transport. Excellent fuel efficiency, superior safety levels and unparalleled driver comfort contribute to top performance at every level.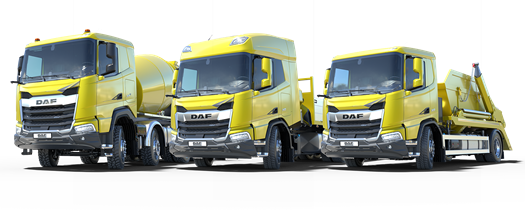 DAF FAD XFC 530 | construction 8x4
The future of construction is here. A robust & reliable member of the award-winning New Generation DAF truck range, the XFC is designed to meet the tough demands of the construction industry and for off-road work. With its rugged design, class-leading driving position visibility and smart safety features, this truck is ready to take on any challenge.


Exhibition Schedule:
Friday, September 22, 2023 | 14:00 – 20:00, Saturday & Sunday September 23 & 24 10:00 – 19:00.     
Experience the New Generation DAF up close at the specially designed ERGOTRAK booth.